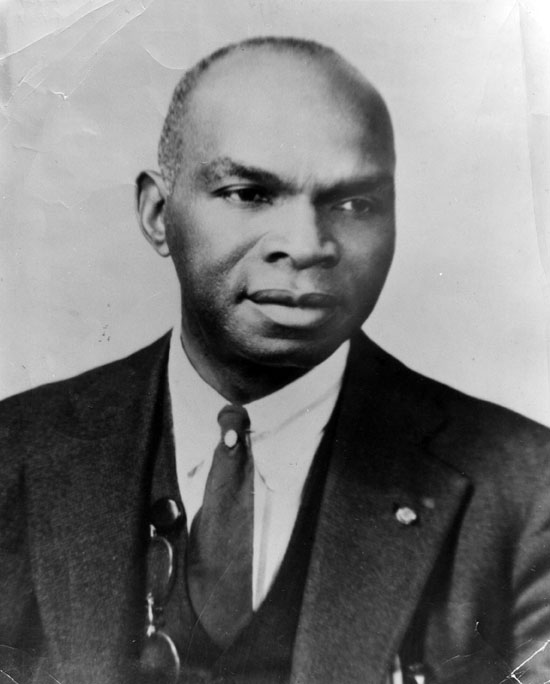 Photo from 1937.
Edward W. Pearson Sr (born January 25, 1872 in Glen Alpine, Burke County), a veteran Spanish-American War, moved to Asheville in the summer of 1906 and became a leader in the Burton Street and West Asheville community.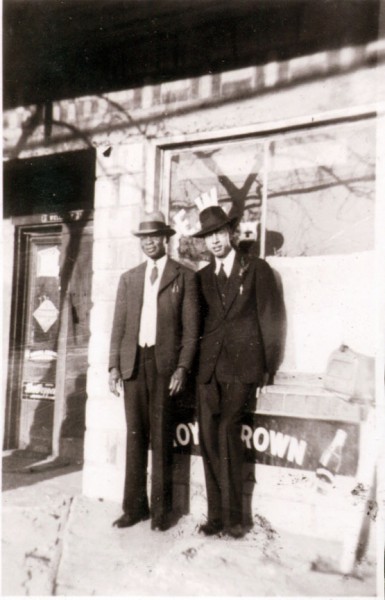 In Western North Carolina in the early 20th century, African Americans could not participate in existing agricultural fairs so in Fall of 1913 E.W. Pearson founded the Buncombe County and District Agricultural Fair. The fair was held at Pearson Park, in the Burton Street neighborhood for the first few years, then moved and expanded to the Logan Show Grounds on Craven Street. The fair ran annually until 1947, a year after E.W. Pearson's death on July 4, 1946.
"Plant early! Dig in now! Plant and hoe, make that home garden grow. Plant it, work it, day and night. So when winter snow is falling, you will sure eat right." – Pearson's legendary slogan for the Agricultural Fair
E.W. Pearson was a true neighborhood hero and important business man in early West Asheville. His dedication to the community can be seen through his extensive accomplishments.
Examples of his exceptional impact on our community include:
Supported sports and community spirit through the establishment of the first African American semi-pro baseball team, the Asheville Royal Giants
Established housing through the Park View subdivision
Promoted sustainable and healthy life-styles through the agricultural fair and the Asheville/Buncombe County Negro Filed Day, held at McCormick Field
Encouraged business development by establishing Asheville's first black business association
Advocated for better social, educational, economic, and charitable opportunities for African Americans as the first President of both the NC Universal Negro Improvement Association and the Asheville Chapter of the NAACP